Weitzer Parkett: A company history
spanning seven generations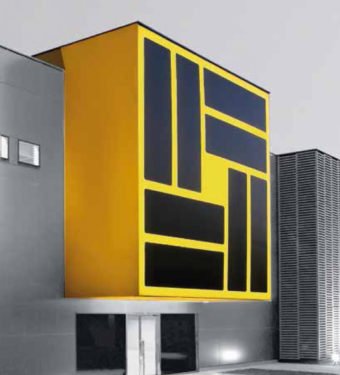 Craftsmanship with precision and passion
The story of the family business begins in 1831 with the founding of a veneer sawmill and a woodturning shop in Weiz. Weitzer Parkett exported to Hungary back in the 19th century. A major step in the development of the long-established Styrian company was the switch from wood pulp production to parquet production in the mid-1950s. In 1955, parquet production began. It hit the ground running thanks to the prior knowledge of the importance of precise drying and the special sensitivity to the natural material wood. No two pieces of wood are the same. A further milestone in the company's development was the move into the staircase sector in 1985. Since adopting the 3-layer parquet production technique, Weitzer Parkett has been able to offer the entire parquet range from a single source. In May 2007, Weitzer Parkett was voted the "Best Family Business" of the year, putting it ahead of around 240,000 Austrian family businesses. Dr. Nicola Weitzer, Mag. Alexandra Decker-Weitzer and Wilfried Weitzer are successfully continuing the traditional business as a family business in the seventh generation.
Truly a masterpiece
For decades now Weitzer Parkett has stuck to its own holistic and sustainable quality standards in matters both small and large. The carefully grown family business has completed the transformation from a small business to an internationally successful company without sacrificing quality. In the production of high-quality parquet, wooden floors, precision remains visible and naturalness can be felt on every single plank, on every single board.
Now, Weitzer Parkett is Austria's market leader in parquet floors and wooden stairs. The seven generation family-owned company is one of Europe's leading parquet manufacturers and operates worldwide. The company employs more than 600 members of staff. Weitzer Parkett operates in more than 30 countries worldwide through its exclusive distribution partners. Qualified sales partners represent Weitzer Parkett in more than 60 countries worldwide.
Weitzer Parkett is known for "parquet intelligence" – the brand's focus is the ongoing development of innovative and intelligent parquet and staircase solutions, ecological responsibility and keeping a finger on the pulse of design. In this way, Weitzer Parkett is able to offer its customers a variety of extraordinary functions, such as maintenance-free, healthy and sound-reduction parquet.
Experience parquet
live in our Showrooms
Our Weitzer Parkett partners in your area will advise you on the perfect parquet format and its visual effect depending on the laying pattern.