Weitzer Parkett
Functional parquet floors and stairs
Intelligent solutions with special functions for a wide range of customer needs are what characterise Weitzer Parkett. Parquet is a natural product with its own design, colour and finishing.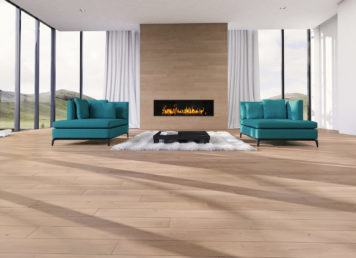 An intelligent product range for every requirement
All products from the high-quality product range are also ecologically safe and come from sustainable forestry.
Parquet function – what's behind it?
Parquet is more than just a floor surface. Parquet is a natural product with colour, format, finishing and above all function, which give the floors a special additional benefit.
New intelligent functions are constantly being created through our dynamic innovative power. Each of these features provides an optimal solution to meet different customer needs. These make Weitzer Parkett more than just floors or stairs.
Weitzer Parkett is the only manufacturer of the popular maintenance-free parquet floor, a solution that spares its owner tedious and time-consuming care rituals. Thanks to revolutionary technology, it stays shiny and the floor remains permanently beautiful – entirely without care or additional effort.
Healthy parquet creates the optimal conditions for a feel-good climate and is beneficial for allergy sufferers. With natural materials and ingredients as well as the naturally oiled surface, nature moves in with it.
With the stress of everyday life, rest and relaxation in one's own home is gaining immense relevance and means pure quality of life. Sound-reduction parquet from Weitzer creates a remedy and provides a relaxing atmosphere. The solid connection between parquet and bottom layer creates compactness. This is why our bonded sound-reduction parquet was found to be up to 3 times quieter than laminate according to an independent German test.
Weitzer Parkett has the right staircase for every parquet floor – for a harmonious sense of colour throughout your house.
Other intelligent functions such as our iDesign Parquet – as unique as you – or the intelligent system solution for quick, dust-free and quiet renovation complete our product range.
Discover not only the natural beauty of our parquet floors and wooden stairs – but also their parquet intelligence!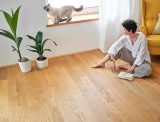 Saves you time and money.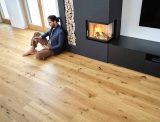 Creating peace in the house.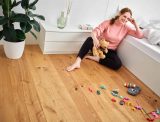 For a perfect room climate.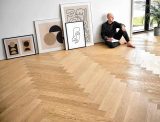 So fast. So dust-free. So quiet.