Sound-reduction parquet from Weitzer Parkett
creates a feeling of calm throughout the house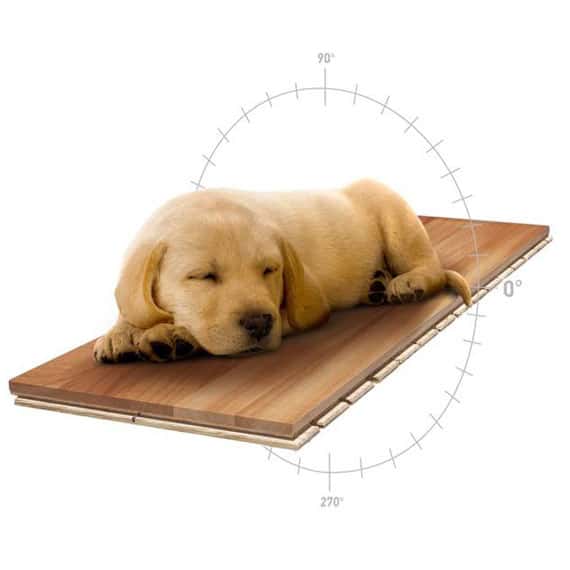 The solid connection between parquet and bottom layer creates compactness. This is why our bonded sound-reduction parquet was found to be up to 3 times quieter than laminate according to an independent German test. Plus there's the beneficial frequency range of the raw material wood.
Wonderful room acoustics thanks to an easy-on-the-ear frequency range
Parquet, in contrast to other types of flooring, guarantees a frequency range which is easier on the ear. This is the reason why concert halls and instruments are made of wood.
Perfect connection to the sub-floor
Our professionals create a perfect connection when attaching the parquet to the sub-floor, thus ensuring excellent insulation to soften impact and room noise. This results in compactness in its most beautiful and quietest form.
Combine the advantages of both floating installation and glued-down installation. Thanks to the outstanding, sound-reducing properties of the WP Looseglue matte, you can reduce impact noise by 18 dB and thereby achieve a significant improvement in room sound. The result is the wonderfully rich, compact sound of your steps.