Parquet that has more in it.
Why do you immediately think of Weitzer when you think of wood parquet? Because we have stood for perfect wood surfaces for 190 years. Because where others stop, we think further.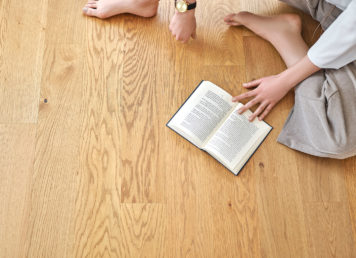 That's why our wood floors are not only beautiful, but also intelligent. They combine perfect looks with a wide variety of functions – which take the strain off your everyday life and increase your well-being. Because as wood pioneers, we know that this special material can do much more than just please the eye.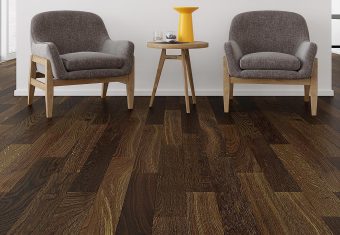 The floor of facts.

When it comes to innovation, Weitzer Parkett is not just one step, but steps ahead. For example, we have succeeded in developing the world's first maintenance-free parquet.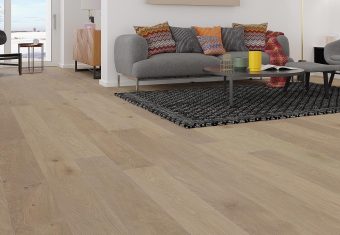 A revolutionary technology that brings even more comfort and quality of life. And that is exactly what we strive for: to improve the life of every individual with know-how and technical progress. With diverse functional floors – depending on what you are looking for.
More than just beautiful.
Step onto new ground: our Maintenance-Free Parquet.
A wooden floor is beautiful, but time-consuming to maintain – that's what people thought about parquet floors for a long time. This is now history, because the pore-deep multiple special sealing of the care-free parquet saves you tedious care rituals and expensive care products. Thanks to the new technology, the floor is also protected against scratches and abrasion – even dust and dirt deposits are hardly possible any more.
For a parquet that stays permanently beautiful.
The basis of well-being: Our Healthy Parquet.
Feel good from the ground up: Our unique Healthy Parquet ensures an optimal feel-good climate – allergy-friendly, antibacterial, antistatic and breathable at the same time. Dust and dirt do not find a foothold on the smooth parquet surface and mites thus find no habitat. The demonstrably higher surface temperature of wood parquet also provides more warmth in the room, unlike laminate or tiles. Another pleasant side effect: you save on heating costs.
A good reason to relax: our Silent Parquet.
A pleasant noise level is essential for feeling good. So that you can really relax at home, our sound reduction parquet is therefore particularly compact: Either by gluing the parquet firmly to the subfloor or by using the Weitzer Parkett Looseglue-Mat installation technique, optimum insulation of footfall and room sound is achieved. Speaking of sound: wood is also known for its soothing frequency range and is therefore used in the construction of concert halls and instruments.