Absolute colour match for floor and stairs
Because perfect room design does not end at the stairs
The aesthetics of a space flows to its conclusion via the staircase. That's why we manufacture matching staircases for every wooden floor – with the same format, wood type, colour and surface finish as the parquet itself. A consistent design results in a harmonious overall effect: parquet and stairs become one. The existing stairs in renovation projects can also be individually designed. We deliver perfect-fit, quality solutions to quickly and easily cover stairs.
Your advantages at a glance
Floor and stairs from one source
Perfect colour match
Ideal for renovations
Seamless transitions:
Our system allows us to offer smooth transitions to the next floor.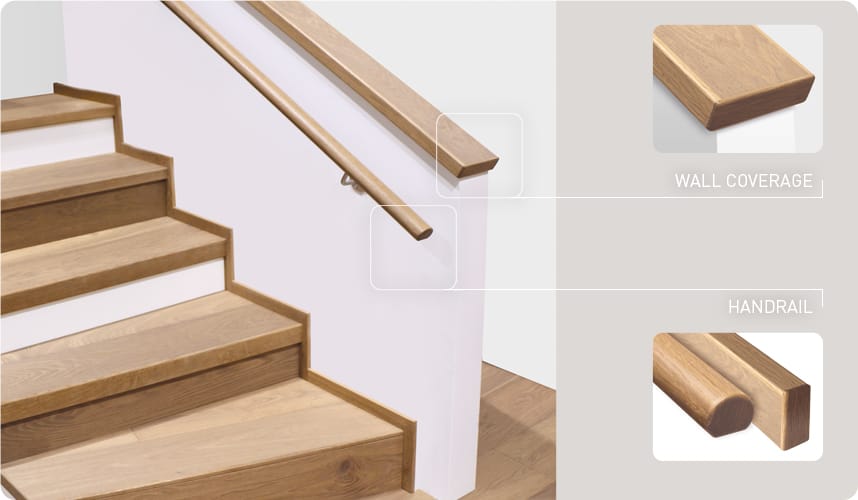 Banisters & wall coverings
A banister and wall cover to match your choice of parquet are the icing on the cake for the perfect look of your wooden staircase. These details significantly influence the appearance and are standard at Weitzer Parkett.
Grooved edge profile from Weitzer Parkett
From the classic 40 cm wide step profile to the block step profile with seamless cover for old steps, we offer an intelligent solution for every requirement.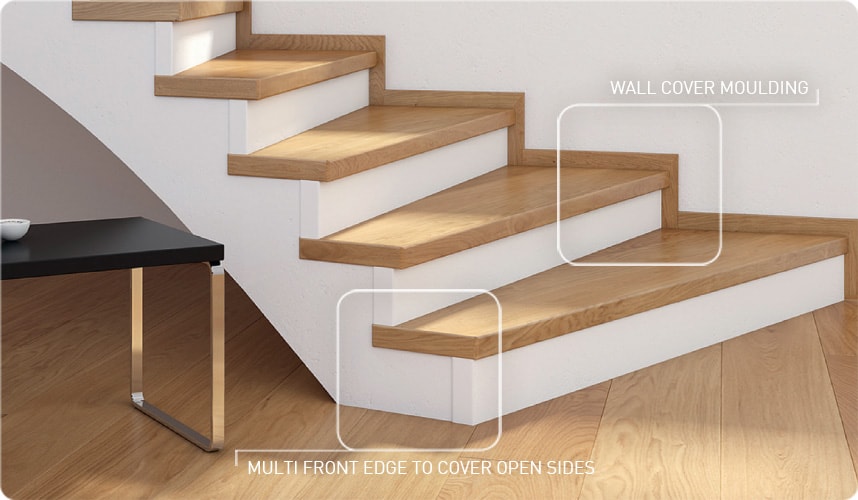 A border for every staircase
At Weitzer Parkett, the head and wall protection border are optimally adapted to your staircase. The individual elements merge into a stylish single design. From simple to elegant – our parquet borders add the special finishing touch to your parquet floor. They nestle cleanly and perfectly on the wall in different designs and formats. Classic, elegant wooden borders with the intelligent clip system complete the package. They add the final touch to your parquet floor.