Wood is our passion
From oak to ash to pine – our range of wood varieties reflect the diversity of nature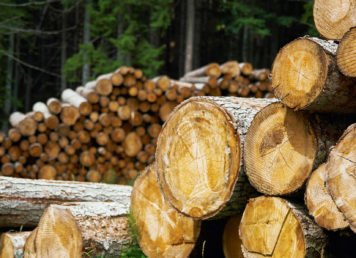 Discover the siversity of nature
Sustainable Forestry And Free Of Tropical Timber
Weitzer Parkett uses timber almost exclusively from European forests managed on a sustainable basis. Weitzer Parkett sources around 50% of its materials within a regional radius of 250 kilometres, and only 10 to 13% is procured from more than 750 kilometres away. Weitzer Parkett abstains completely from using any tropical timber in the manufacturing of its products.
OAK
The Steadfast One – Quercus (latin)
The highly characteristic, long-living oak is amongst the most valuable of domestic timbers. The timeless classic stands for robustness – the wood of this dependable tree is durable, hard, firm and elastic all in one. This makes it the perfect wood for a wide range of additional colour treatments, because it works with all furniture styles and is perfect for use with underfloor heating, oak remains the wood of choice for most people selecting a parquet floor.
Origin: primarily Austria, Hungary and Croatia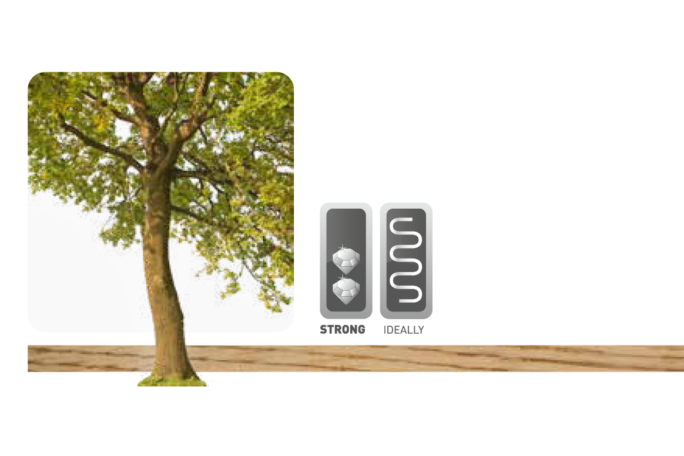 ASH
The Vital One – Fraxinus excelsior (latin)
Thanks to the high quality of its wood, the ash is one of the most precious deciduous woods, and together with beech and oak, one of the most important timbers in Central Europe. The expressive, distinctively structured wood, with its pronounced annual rings, is harder, tougher and more flexible than that of many other trees. For that reason, ash wood is most popular amongst those with the highest requirements when it comes to toughness and flexibility. Thanks to its special marking with a brown core, the ash is often known as the "core ash".
Origin: Austria, Hungary, Croatia and Ukraine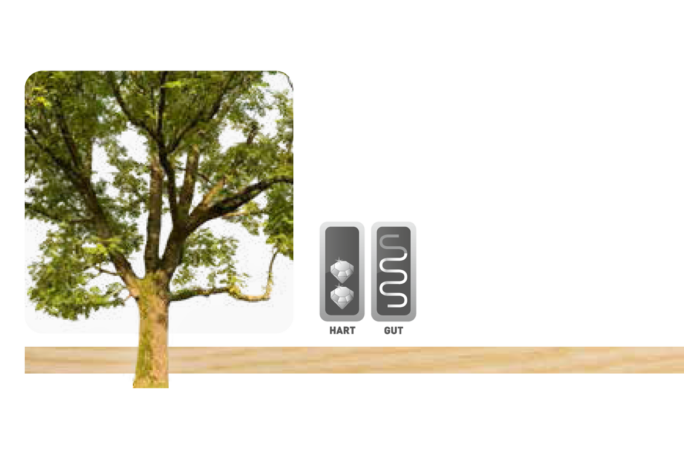 WALNUT
The Precious One – Juglans nigra (latin)
One of the most valuable and sought-after timbers, walnut has been viewed for centuries now as one of the most precious wood species for the production not just of parquet flooring and furniture, but also of musical instruments. Thanks to its colouring, which ranges from matt to blackish-brown, and its marking, this attractive wood gives any room it graces a particularly luxurious ambience. Its varied appearance makes it the ideal choice for those wishing to create effective contrasts.
Origin: Central and Eastern Europe, USA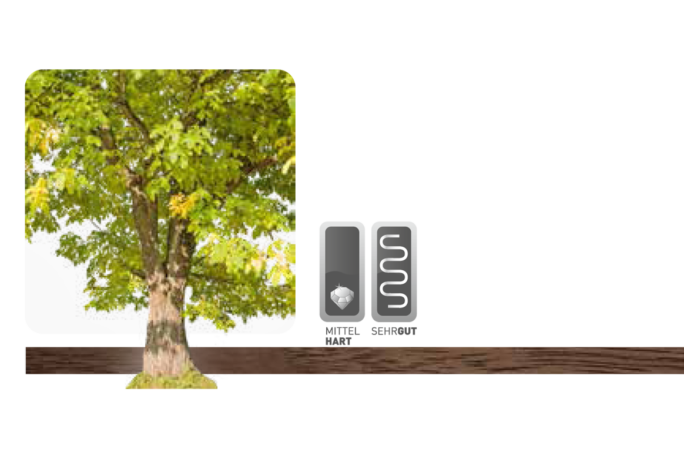 Already decided which wood your dream floor is going to be made of?
Then it's off to the next Weitzer Parkett showroom partner in your area!