What benefits do Weitzer Parkett
wooden floors offer?
If you love wood and think this wonderful raw material should be at your feet, then why not cover the largest space in your home with pure nature in one fell swoop! You can feel, smell and see the tree's character in its innumerable forms.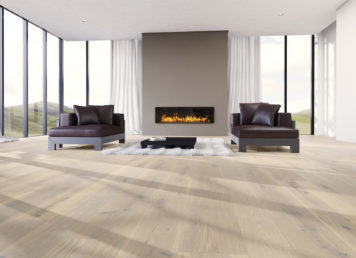 We have parquet floors with function!
Starting with indoor air quality which the parquet floor has a positive effect on, to the diverse patterns of colours, to the grain and brushed finish which feel extraordinary beneath your hands and feet. Personal well-being, warmth and cosiness are clearly very important in the number one place where you retreat to and recharge: your own four walls. A parquet floor can play a big part in this. At Weitzer Parkett we've been passionate about wood since 1831 and believe that no other floor covering can match this. And this is just the first in a long list of benefits. Every Weitzer Parkett parquet floor has a function. This means that we design our products so that they give something back to you. A Weitzer Parkett floor should take the strain out of everyday life, it should boost your well-being or "simply" delight your senses. We are very proud and grateful that we are able to contribute to this. Get an idea of the benefits of Weitzer Parkett flooring.
We make dream floors a reality.
We're pack leaders in innovation due to a range of extraordinary factors. Thanks to our decades of experience, dynamic ability to innovate and unbridled curiosity, we are always an important step ahead in all things parquet. With the first maintenance-free parquet range we are setting standards for the future and putting undreamt-of possibilities at your feet.
Maintenance-Free-Parquet
Maintenance-free parquet saves you time and money: now you no longer have to spend any time on parquet maintenance or any money on care products. Thanks to revolutionary technology, all the parquet floor actually requires is a gentle cleaning. Maintenance-free parquet still looks beautiful after a long time even without being maintained.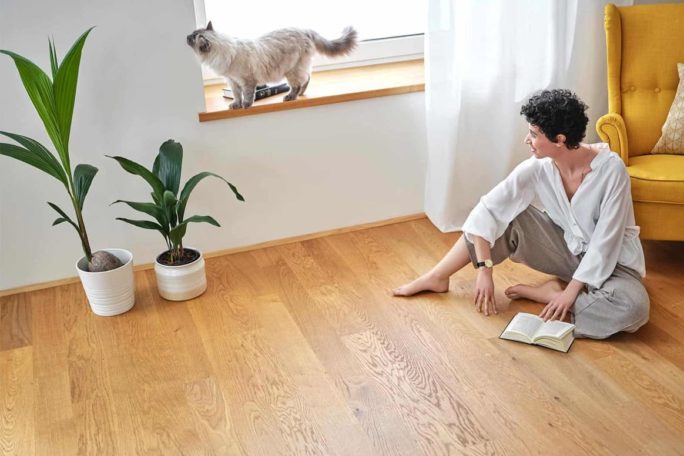 Healthy-Parquet
The healthy-parquet range promotes your well-being as well as contributing to healthy indoor air. With the unique AAAA effect of healthy parquet you can create a healthy indoor climate: Allergy-friendly, antibacterial, antistatic and alive.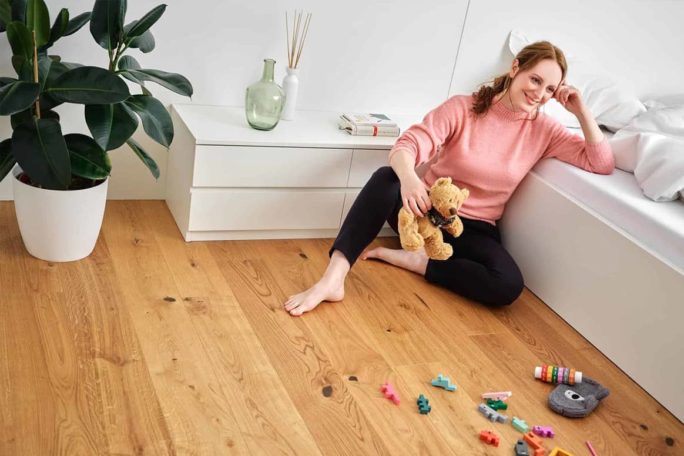 Sound-Reduction Parquet
The sound-reduction parquet collection induces calm throughout your home. Room acoustics play an essential role in your personal well-being. Modernise your wooden floor with sound-reduction parquet, enjoy the wonderfully rich sound of your footsteps and say goodbye to the noisy sound of heels.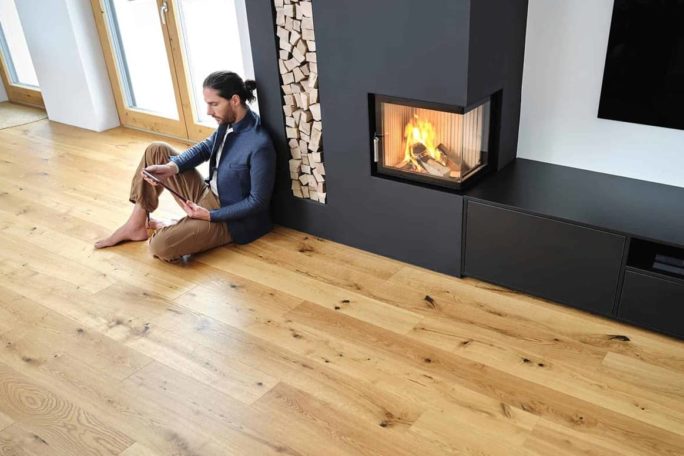 Renovate with Weitzer Parkett
WP Looseglue – this is renovation like never before: The Weitzer Parkett solution allows you to renovate your old floor quickly, dust-free and quietly!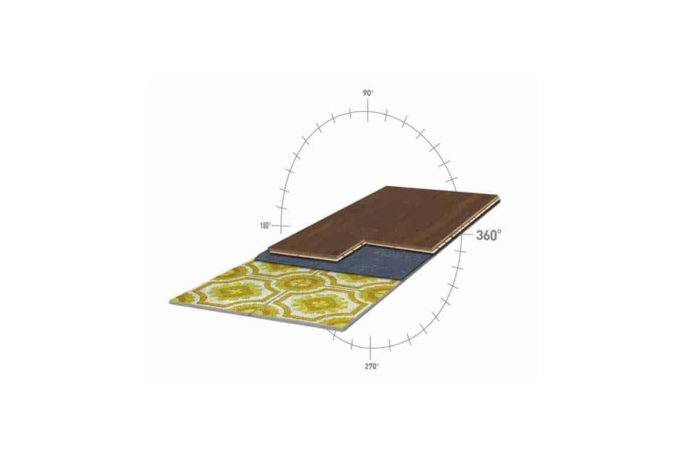 Experience parquet
live in our Showrooms
Our Weitzer Parkett partners in your area will advise you on the perfect parquet format and its visual effect depending on the laying pattern.