Intelligent Parquet
and Stairs Solutions
It is easy to see why we are the market leader in Austria and one of Europe's leading parquet producers.
Our Parquet Intelligence concept means we lead the way when it comes to innovation. We are able to draw on our decades of experience, our dynamic search for improvements and our boundless curiosity.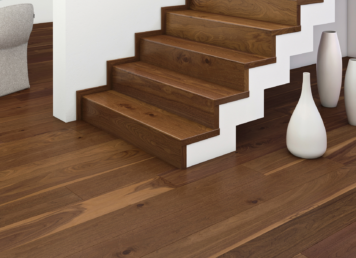 We are always one step ahead of the competition when it comes to parquet flooring and stairs. We set the standards for the future and provide you with a range of options beyond belief.
We lead because of our Parquet Intelligence and the quality our floors
Quality floors like no others: Maintenance-Free Parquet, Healthy Parquet and Sound-Reduction Parquet
With global innovations such as the World's first Maintenance-Free Parquet, Sound-Reduction Parquet and our Healthy Parquet, we put previously undreamt-of opportunities at your feet. This proves that our parquet is not just beautiful and of the best quality, but that it can also be Maintenance-Free, Silent and Healthy.
More than just beautiful.
Saves you time and money
Revolutionary technology means only gentle cleaning is needed
Permanently beautiful parquet floor, complicated and time consuming maintenance is no longer required
Promotes a feeling of well-being while optimising the room climate
Creates a healthy environment with the 'AAAA' effect: Allergy Free – Antibacterial – Antistatic – Alive qualities
100% pure and totally natural, the surface is treated only with natural oils and waxes
THE FIRST SOUND-REDUCTION PARQUET WITH SILENT INTELLIGENCE ™
Peace and quiet throughout thanks to the unique 'Silent Intelligence™' technology
The built in insulation layer absorbs the sound of footsteps providing outstanding reduction in subsonic and ambient noise
Improved protection for your floor
Renovate quickly, dust-free and quietly!
Your new parquet is simply laid over the old flooring. Sandwiched in between is the unique WP Looseglue Matte which takes just a moment to apply. No need to rip up the dusty old floor!
Creates perfect room acoustics" The result is the wonderfully rich, compact sound of your steps.
Our partners
Find the best solution for your requirements at our showroom partners.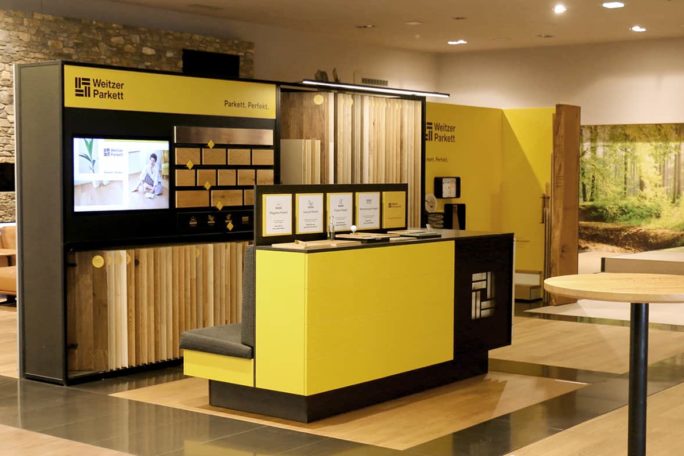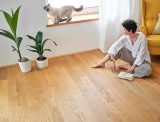 This will save you time and money — and your flooring will stay beautiful for a very long time. No maintenance required!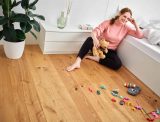 Our healthy parquet collection is hypoallergenic, antibacterial, antistatic and breathable.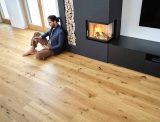 Creates a feeling of calm throughout the house.