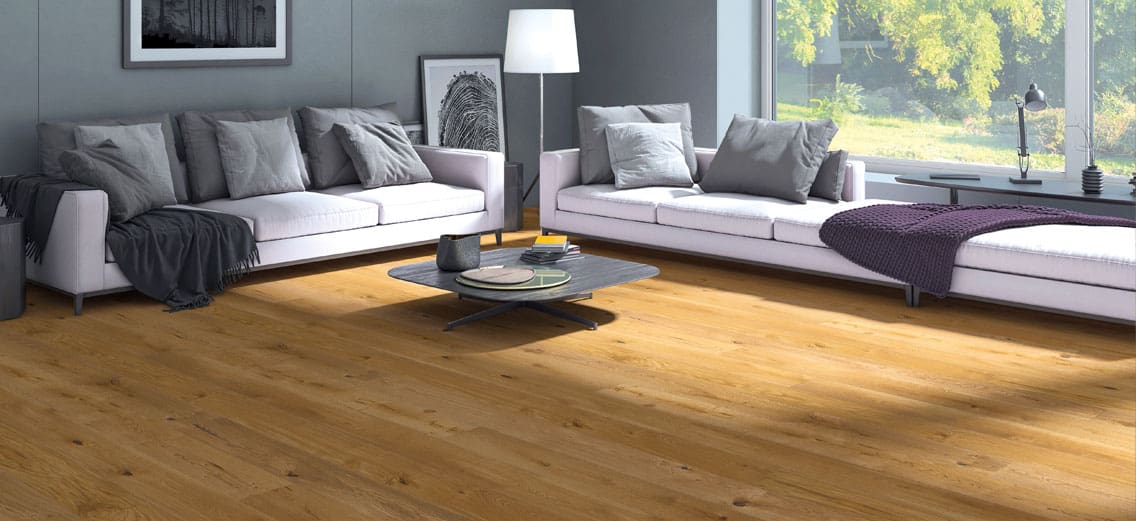 THE HEALTHY PARQUET COLLECTION
FROM WEITZER PARKETT
THE FIRST HEALTHY PARQUET FOR A RELAXING ATMOSPHERE
Do you want flooring that provides a healthy environment for you to relax in?
Our intelligent solution: Our healthy parquet collection is hypoallergenic, antibacterial, antistatic and breathable. Unlike carpeted floors, parquet flooring does not trap dust and dirt, and mites can't live in it. Thanks to the unique surface finishes, you can feel the texture of the wood on your skin: Choose from a heavily brushed texture or a relief-planed finish!

Our healthy parquet creates the optimal conditions for a healthy indoor climate and even helps you to save on heating costs. The naturally oiled surface means it can also be partially renovated.
HEALTHY PARQUET — WHAT DOES THAT MEAN?
Wood brings a touch of comfort and warmth to a room. Studies by an independent German testing institute indicate that the surface temperature of parquet is up to 0.8°C higher than laminate and even up to 2.2°C higher than tiles, so using wood also helps to save on heating.
Thick solid-wood wear layers minimise health risks caused by air that is either too dry or too humid. In other words: The more wood there is in a room, the more effectively the climate can be regulated. Weitzer Parkett products have a solid-wood wear layer that is up to 50% thicker than the market standard.
Our parquet floors create a hygienic, feel-good atmosphere thanks to their hypoallergenic, antibacterial, antistatic and breathable properties. Unlike carpeted floors, the smooth finish of parquet flooring does not trap dust and dirt, and mites can't live in it.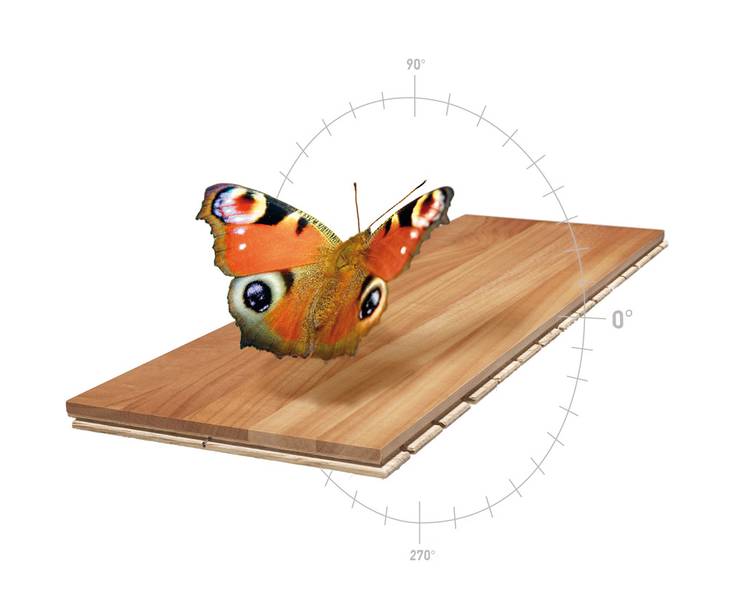 NATURALLY OILED SURFACE
We use only the very best natural oils and waxes from renewable raw materials in our ProVital surface finish. These oils penetrate deep into the pores, providing the healthy parquet range with an extra layer of protection.
AWARDED THE BLUE ANGEL ENVIRONMENTAL LABEL: NO TROPICAL WOOD
Weitzer Parkett products are certified with the Blue Angel environmental label, the world's oldest and best-known eco-label for products that are particularly environmentally friendly while also meeting high requirements in terms of occupational health and safety. Weitzer Parkett only uses wood from sustainable forests: the fact that we never use tropical wood makes a significant contribution to protecting the environment.
THE HEALTHY PARQUET COLLECTION: