Additional surface treatments
We cast an expert eye over your parquet and give it just the right dose of natural oils to provide optimal protection.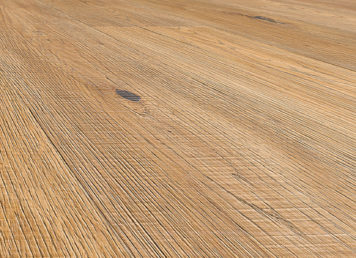 Show individuality!
Parquet which has been heavily treated requires more oil to ensure it gets into each and every pore. This intensifies the colour, giving you a truly unique natural product.
Brushed
A refined treatment which creates a discreet brushed effect, accentuating the characteristics of the timber, bringing out the natural structure of the wood grain.
Deep Brushed
A more pronounced brushed effect, revealing the hidden accents from within the timber, emphasising its true character.
Intensely Brushed
Hand-crafted features produce an impressive result. With this treatment a parquet floor is transformed into a unique and individual piece of architecture.
Scraped
Sawn effects provide authenticity, while gentle and varied planning together with a special brushed effect make provide a pleasant underfoot feeling.
Experience parquet
live in our Showrooms
Our Weitzer Parkett partners in your area will advise you on the perfect parquet format and its visual effect depending on the laying pattern.