Entrepreneurial, ecological and
social responsibility is at the core of our values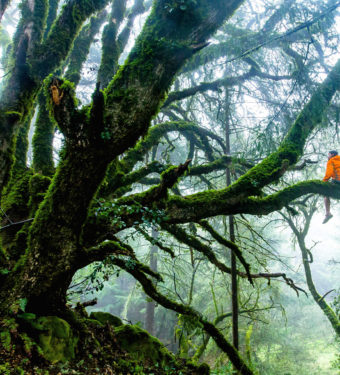 Weitzer Parkett does business in harmony with man and nature
We are aware of our great responsibility and do business with that in mind. As well as preserving a healthy environment, it is also incredibly important to us to protect our employees jobs and ensure employee satisfaction. Together we face the challenges of the future and share our values. The basis of our cooperation is a fair, performance-oriented and just working environment. Talking to each other, listening to each other and learning from each other form the basis of our work ethic. We are proud of our heritage, our Styrian roots and our social responsibility. We show thanks for this privilege by promising excellent quality.
"We know that sustainability means investing not only in our environment but also in our site and our employees."
Job opportunities for decades
Weitzer Parkett is of particular importance for the region and the city of Weiz. On the one hand, it is a family business whose value creation is an important economic factor in the region and on the other hand it has succeeded in creating and securing many job opportunities for the region for decades.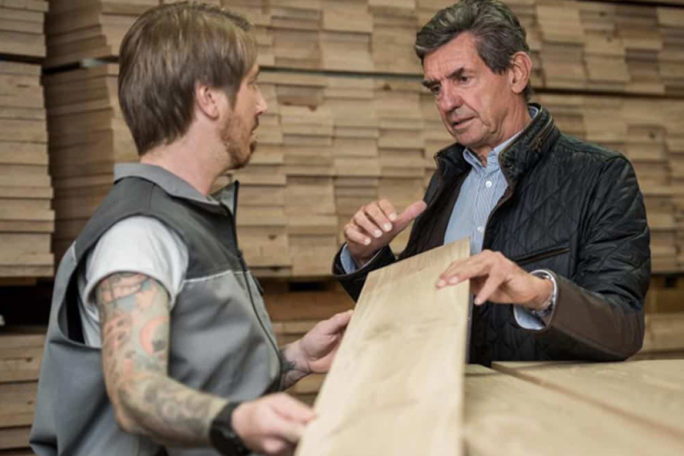 Own biomass cogeneration plant in close cooperation with the region
A new biomass cogeneration plant went into operation at the end of 2005. This resulted in the optimal use of the synergy achieved by combining a wood-processing business with a cogeneration plant and electricity generation. The biomass fuel produced through parquet production is reused for energy purposes, it heats all of the company's production facilities and drying chambers as well as the northern district of Weiz. The electricity generated is fed into the public grid. By transforming all of the wood by-products into district heating and green electricity, Weitzer Parkett not only supplies its own plant with renewable energy, but more than half of the city of Weiz as well. More than 1700 households can be heated and supplied with green electricity from the in-house biomass cogeneration plant. That is equivalent to saving approximately 7 million litres of heating oil per year. This results in a considerable reduction in pollution in the Weiz region, in fact it corresponds to 18,700 tonnes of CO2 per year. Since 2012, a photovoltaic system and a small hydroelectric power station have been supplying green electricity to the public grid, supplying 130 households.
"We live in Europe, we're at home in Austria and we're firmly rooted in Styria."
You're convinced of our values
and are now looking for your own unique natural Weitzer Parkett product? Our partners are happy to advise you!