Weitzer Parkett
A company run by the Weitzer family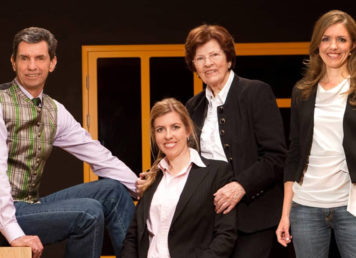 This family tree has deep roots
It all started in 1831 with a small woodturning shop and a veneer sawmill. Aerial view of the company premises with the large Weitzer Parkett wood store in 1959. Eight members of staff were employed in the company's founding year. After the Second World War, brothers Franz and Willibald Weitzer took over their father's business. They were also supported in their work by Willibald Weitzer's wife, Martha Weitzer.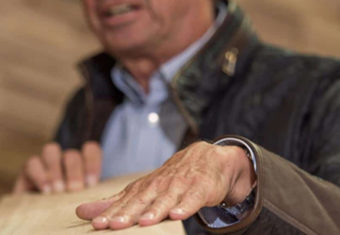 The acquisition of state-of-the-art machines turned the small woodturning business with a workforce of 38 employees into a wood bobbin production site which exported to the textile industry around the globe. The move to wooden floor production began in 1955 with 50 employees. The production of parquet floors soon followed thanks to the vision of the two entrepreneurs.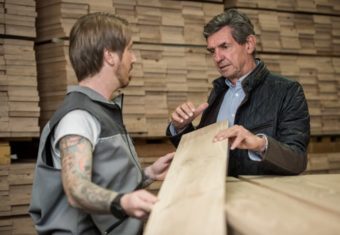 From yesterday to today…
Our family has been connected to the natural material wood for more than 190 years. What's more, our home town of Weiz is located in the middle of lush and verdant Styria, the most densely forested province in Austria. Just as the stocks of our forests grow steadily, so too do we continue to evolve.
With the reorganisation of the Weitzer Parkett family business in December 2016, the new operational dual management system as well as the modernisation of production methods a clear investment has been made in the future of the company headquarters in Weiz. The owner family, Wilfried Weitzer together with daughters Dr. Nicola Weitzer and Mag. Alexandra Decker-Weitzer, dedicates itself with personal commitment to the successful development of all locations in the business group. It is with great care that they carry on the life work of their parents and grandparents. DI Josef Stoppacher has been in charge of operational management for commercial matters since February 2017 and DI Martin F. Karner has been responsible for the technical areas since 1 September 2017.