Weitzer Parkett international
Weitzer Parkett is Austria's market leader in parquet floors and wooden stairs. The seven generation family-owned company based in the town of Weiz in Styria is one of Europe's leading parquet manufacturers and operates worldwide.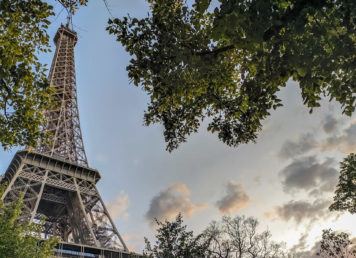 Our parquet floors are at home around the world
Weitzer Parkett has sales offices in Weiz, Vienna and Pasching (AT), and also one in Munich (DE). Weitzer Parkett opened an outlet in Hungary to serve the local market in March 2020. At present, more than 100 companies worldwide have already counted on this well thought-out and successful business model, and more are joining all the time. The export rate is over 55 percent. The largest export markets include Germany, Switzerland, Italy, Spain, Benelux and Russia. Its key export markets are Germany, China, Switzerland, Italy, France, Mexico, Belgium and Slovenia. As a result of company expansion, more intense focus is being placed on markets in Europe, Asia, North America and the Arab states.
Weitzer Parkett speaks many languages
Whether in private residences, hotel and catering industry, shops, offices or public facilities – Weitzer Parkett enjoys satisfied customers not only in Austria but also internationally.
More references:
the large project "The Buildings by Daman" in Dubai, where over 24,000 m² of parquet flooring was laid,
Louis Vuitton boutiques,
solid parquet with wall frieze in the regional government building in Graz,
Hotel Ermitage in France,
3000 m² solid parquet in the Swiss Federal Department of the Interior in Switzerland,
more than 25,000 m² in the Lodenareal residential complex in Innsbruck,
the Austrian National Bank,
exclusive residential complexes each measuring more than 17,000 m² in Manchester, Toronto and Dubai,
the "Les Lodges" hotel in Val d'Isère
and many, many more.