Weitzer Parkett
the ideal alternative to laminate floor
Weitzer Parkett offers a healthy alternative for laminate or vinyl floors for the best value for money.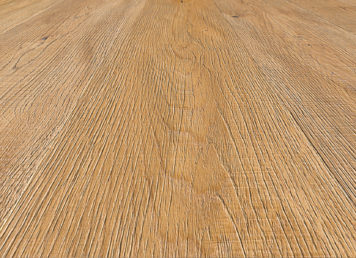 Laminate or vinyl, or parquet after all?
Laminate is a flooring material that many people favour over parquet due to its price. People also prefer to avoid expensive maintenance costs and are worried that scratches or imperfections will appear quickly if they choose a parquet floor. With its functional solutions, such as maintenance-free parquet, Weitzer Parkett offers a healthy alternative for the best value for money. Parquet doesn't always have to be expensive! We developed an intelligent surface coating especially for heavy duty use: thanks to its innovative technology, the semi-gloss ProStrong surface is sealed 7 times and therefore offers resistance even to chemicals.
There are many advantages in favour of parquet
Pleasant room atmosphere
In terms of room climate parquet is absolutely unbeatable compared to laminate and vinyl, since wood regulates the humidity thus ensuring a healthy living climate.
Quiet steps
Parquet is also leagues ahead in terms of acoustics, apart from the pleasantly rich sound of a wooden floor, the bond with the ground below ensures optimal room and footfall sound properties.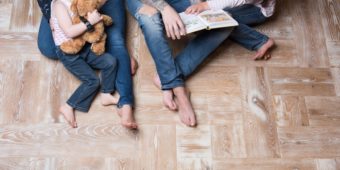 Warm feet
The floor temperature of parquet is 0.8 °C warmer than with laminate flooring. This warms your feet and helps save on heating costs.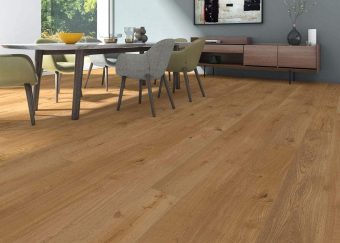 Healthy environment
Do not forget to consider the sustainability of your floor!
Parquet, in contrast to laminate, can be sanded down several times and used for generations. Generally speaking it is not possible to sand down vinyl floors. Furthermore, self-adhesive vinyl leaves hard-to-remove adhesive residues on the surface beneath.
We probably needn't make a point of mentioning the fact that wood is a pure, natural product of a renewable resource and by buying a parquet floor you are thus showing responsibility for the environment. Who doesn't prefer to walk on wood than swim in plastic?
Experience parquet
live in our Showrooms
Our Weitzer Parkett partners in your area will advise you on the perfect parquet format and its visual effect depending on the laying pattern.