Twist Parquet
Your pattern. My pattern. Lay me down in whichever way you like.
I am unique and just like you want me to be.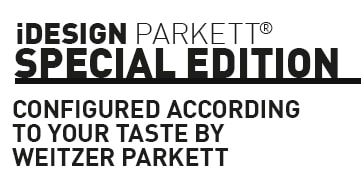 I am as unique as you want me. I combine the most important trends: haptics, colour and format, and I give to your room the individuality it deserves.
I provide sufficient latitude to be installed exactly the way you want. Try out, move around, and design your own patterns. Or let us inspire you with our suggestions. Whatever the choice – the result of my craftsmanship or your ideas is as unique as yourself.