Sportresidenz Zillertal ****s

Feel like a member of the royal family and glide along regal parquet.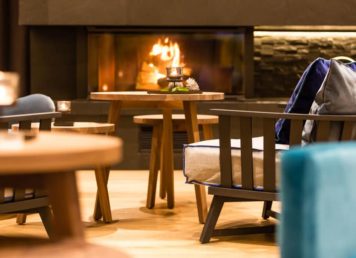 Allow your fantasy to run free in this small luxury boutique hotel in the Zillertal valley. Imagine wearing a crown and enjoy the stately Weitzer Parkett Imperial floorboards underfoot while strolling through this deluxe, lifestyle-oriented hotel. The planks, which are the length of the room, may not mean the world in this case, but they certainly provide a great deal of visual pleasure. Each plank measures 3.5 m, which makes for an exclusive ambience – not just in hotel lobbies. Take the reins and create a royal walking experience for your home with Imperial floorboards.
Project realisation: Binderholz GmbH, Fügen