Rustic planks
The best of the tree
Did you know that only about 17 percent of a tree trunk can be used for the plank appearance? That is true luxury! By choosing a rustic plank, you give your home a very special atmosphere, which emphasizes your good taste.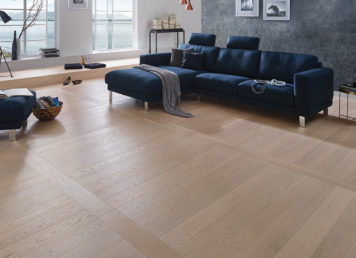 Every Weitzer Parkett plank is a precious one of a kind – simple and impressive
Your Weitzer Parkett benefits at a glance
Marvel at the expressive, natural and, above all, grand look and feel of rustic planks!
The wood's characteristics are fully preserved in the rustic plank format, making each plank one of a kind.
Large rooms become real eye-catchers when adorned with rustic planks. Here, your personal style of furnishing is on full display.
Now also available as an exclusive long plank, which commands a strong appearance with its length and three different widths: the long floorboard planks from Weitzer Parkett create an entirely new living atmosphere. The mix of planks in three different widths from 193 cm to 240 cm and up to 280 cm results in a simple but impressive look and achieves a relaxed vision of design that is refined, yet still affordable.
Planks are not only elegant and vibrant at the same time, most notably they are one thing: timeless and therefore always in vogue.
Are you a nature lover with taste?
Then Weitzer Parkett is the right place for you. With our planks you can bring nature into your home – the plank's appearance which shows off the tree's unique grain almost makes it seem as though the tree trunks are directly beneath your feet. Each individual element shows a whole piece of wood from a tree. In doing so you are supporting an honest cause and show you are a true nature lover, because Weitzer Parkett is an honest flooring with a unique character. It does you good! The feeling of the floor beneath your feet, the indoor climate and the environment.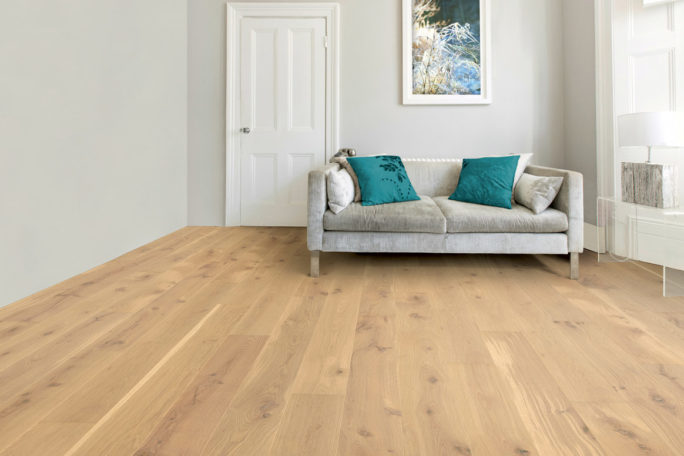 Experience parquet
live in our Showrooms
Our Weitzer Parkett partners in your area will advise you on the perfect parquet format and its visual effect depending on the laying pattern.