Cleaning and care products
The cleaning and care products from Weitzer Parkett are perfectly adapted to parquet surfaces and are more suitable than other products. Your parquet will stay beautiful for a lifetime.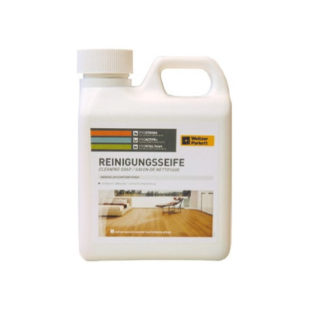 Soap No. 20
The Allrounder
For Maintenance-Free and Healthy Parquet, lackierte oder geölte Oberflächen
Biodegradable WP is a top-quality, highly concentrated cleaning soap. It is based on natural vegetable oils and has no artificial colours or fragrance additives. Suitable for routine cleaning of all Weitzer Parkett surfaces.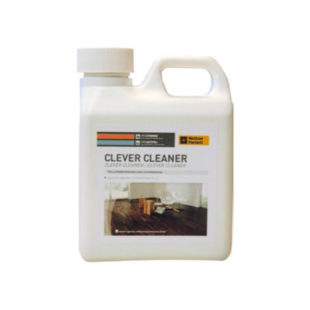 Clever Cleaner
For Maintenance-Free Parquet
Because cleaning is all it takes
Biodegradable Clever Cleaner is a specially formulated, concentrated cleaner for maintenance-free parquet. Revilatises the surface and makes it dirt-resistant. Easy to use. Simply maintenance-free.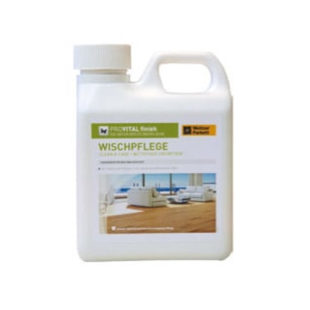 ProVital Clean & Care
For Healthy Parquet
Loves to be cleaned AND nourished
ProVital Clean & Care is a water-based, solvent- free product and a highly-concentrated, biodegradable mopping-water additive. It is made of natural soaps and wash-active and nurturing substances that are pH-neutral and environmentally friendly. For quick, moist cleaning of all wooden floors with a ProVital Finish surface. Also suitable for furniture and other interior woods. Cleans gently and thoroughly without causing polish haze or streaks. Revitalises surfaces and makes them dirt-resistant. Easy to use.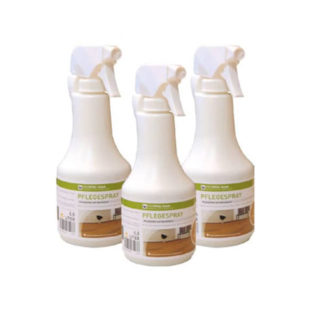 ProVital maintenance spray
For Healthy Parquet
ProVital maintenance spray is used for ongoing care and cleaning of all ProVital surfaces. It is designed to enhance and revitalise fatigued and dull floors. Important ingredients include natural raw materials such as carnauba waxes, paraffin and water- repellent additives. Available in different colour tones. Healthy, breathable and easy to use.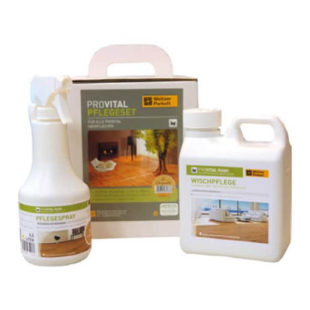 ProVital Care Set
For Healthy Parquet
Practical in every way:
Care spray, wash care and cleaning wipes for perfect cleaning and maintenance of your healthy parquet – all in a convenient set.