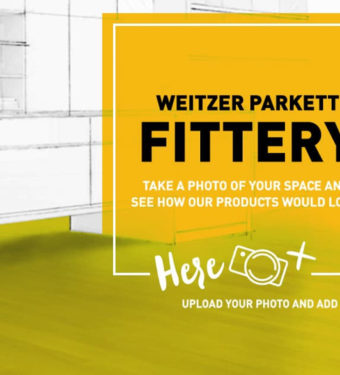 Choosing a parquet floor has never been easier
Artificial intelligence has now made it possible for you to virtually lay Weitzer Parkett yourself in your own home. One click is all it takes to see what your dream floor would look like within your own four walls. What's more, the sophisticated tool also lets you change the laying pattern and laying direction in the photo you have uploaded and try out all the formats, colours and varieties available across the Weitzer Parkett range. You will also be able to see all the relevant product information underneath your image with Weitzer Parkett.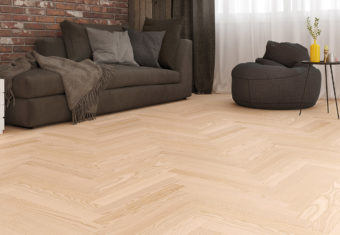 Make your home your own
Does the type of wood go with my interior design? Does my favourite shade complement my furniture? What would the contemporary herringbone pattern look like throughout my living room? You can now answer all of these questions yourself with ease and at a time that suits you — you can even discuss them with your family or ask your friends for their ideas.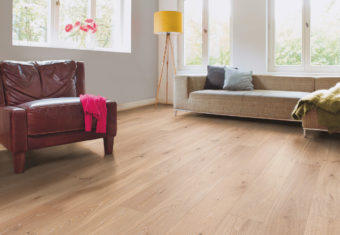 This will ensure that you make the right choice out of all your favourites and that your real wooden floor from Weitzer Parkett brings you a lifetime of joy — if you want it to!
CHOOSE YOUR PARQUET
Simply go to "FIND YOUR WEITZER PARKETT" on our website and find the parquet of your dreams
Either pick an existing photo from your gallery or take a photo of your room within the application.
Upload the photo and get creative!
Handy tip for top results
Take the photo in landscape format to include as much of the floor as possible.
You can save or print the images you create of Weitzer Parkett flooring in your home — or simply admire them on your phone whenever the mood takes you. This will help you choose any extra furnishings you need without worrying about whether or not they will go with your new wooden floor.
Try it today — it's lots of fun, won't fail to surprise you, and will give you inspirational design ideas for freshening up your home…
Experience parquet
live in our Showrooms
Our Weitzer Parkett partners in your area will advise you on the perfect parquet format and its visual effect depending on the laying pattern.